Jodi Boone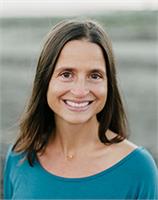 RYT 200
Jodi feels that yoga is a precious gift and one of the greatest influences in her life. Drawn to sharing yoga with others, she began teaching in 2001. With a background in Iyengar, Vinyasa and Ananda yoga, Jodi integrates teachings from these traditions to create a fluid, creative and meditative practice. She teaches to inspire students to journey inward; nourishing themselves, deepening their intuition and honoring the divine within. She teaches yoga retreats and trainings internationally, and most recently spent six years living in India, where she co-directed Satsanga Retreat. In addition to teaching yoga, Jodi is a doula, massage therapist and student of Ayurveda, currently working toward her certification as an Ayurvedic practitioner.
Jodi Boone instructs the following:
Level 1.5 offers the full Baptiste Power Vinyasa Yoga sequence. This class moves at a slower pace than a Level 2 class, but the pace is steady. The instructors offer the modified variations for all of the postures, and students are invited to work at their own levels. This class is the perfect next step for people who have completed the Intro series or for practitioners new to Baptiste Power Vinyasa Yoga.




This class will move at a steady, flowing pace with options to challenge yourself and to pursue more advanced variations as well as to release and relax deeply. The physical practice will focus on moving through a creative vinyasa sequence that builds strength, stability, flexibility, balance, and body awareness. You will learn foundations of yogic philosophy, breath work, and mindfulness techniques as a part of this rich, comprehensive class. Leave feeling stronger, empowered, and peaceful in your mind and heart from this invigorating and balancing practice.




Level 1: INTRO to Power Vinyasa 8-Class Pre-Register Series (Tues & Thurs) Designed for beginners or students new to Power Vinyasa Yoga. You will learn the basic alignment and form of the 53 postures in 11 series within the 90 minute Baptiste Power Vinyasa Yoga practice and everyday yoga philosophy and helpful breathing techniques that inspire and empower you on and off your mat. Each class progressively builds on the previous one, preparing most students to move on to Level 2 after completion. Many people enjoy taking Level 1 many times in order to soak up all the information and apply the knowledge to their practice. Demonstration, discussion, personal hands-on adjustments, and guided practice, provide you with a solid foundation of this dynamic style of yoga.




Yin is yoga at its coolest, deepest, quietest, stillest moments. This class will have you on the floor most of the time, using as many props needed to create as little effort while holding poses. Poses are held for 2-5 minutes allowing joints and fascia to release. This class will complement your Vinyasa practice and will open and release areas in need of more flexibility.




Focusing on the basics of breath and postural alignment, this class will lead students through sequences that help develop flexibility, core stability, and strength, while maintaining a playful mindset.




$25

Shift into a positive state of mind. Unwind with an evening of rejuvenation through movement and sound. Jodi Boone will led a gentle flow practice as Amber West plays the crystal singing bowls. You will leave feeling "re-tuned", with a sense of restored balance in your mind, body and spirit.