Jodi Boone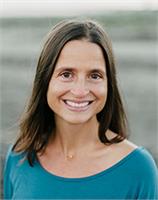 RYT 200
Jodi feels that yoga is a precious gift and one of the greatest influences in her life. Drawn to sharing yoga with others, she began teaching in 2001. With a background in Iyengar, Vinyasa and Ananda yoga, Jodi integrates teachings from these traditions to create a fluid, creative and meditative practice. She teaches to inspire students to journey inward; nourishing themselves, deepening their intuition and honoring the divine within. She teaches yoga retreats and trainings internationally, and most recently spent six years living in India, where she co-directed Satsanga Retreat. In addition to teaching yoga, Jodi is a doula, massage therapist and student of Ayurveda, currently working toward her certification as an Ayurvedic practitioner.
Jodi Boone instructs the following:
Restorative Yin is yoga at its coolest, quietest, and stillest moments. This gentler, deeply nurturing style of Yin Yoga is a time for deep relaxation and healing. This class will have you on the floor most of the time, using as many props as needed to support you in relaxing into each posture with as little effort as possible. Poses are held for 2-5 minutes allowing joints and fascia to release while restoring balance to your mind, body, and spirit. This class will complement your Vinyasa practice and will open and release areas in need of more flexibility.

Due to the restorative nature of this class, late arrivals will not be granted studio access. Early arrival is strongly encouraged. Please allow extra time for parking and registration to ensure you arrive on time. Thank you.




Level 1.5 offers the full Baptiste Power Vinyasa Yoga sequence. This class moves at a slower pace than a Level 2 class, but the pace is steady. The instructors offer the modified variations for all of the postures, and students are invited to work at their own levels. This class is the perfect next step for people who have completed the Intro series or for practitioners new to Baptiste Power Vinyasa Yoga.




Focusing on the basics of breath and postural alignment, this class will lead students through sequences that help develop flexibility, core stability, and strength, while maintaining a playful mindset.




These strong, steady-paced classes flow through the complete, traditional Baptiste Power Vinyasa Yoga sequence. The instructors offer modifications and variations throughout the class so that students of all levels can experience a deep and meaningful practice.




$40 Pre-register / $45 day of

Yoga helps us deepen our awareness of ourselves. Through asana, we discover that we are capable of more than we think.


Join us to celebrate a New Year full of new possibility! Get connected, refocused, and inspired as you align your body and mind through meditation and asana. Cultivate curiosity, grit, and motivation to break through mental barriers, clarify your goals and begin charting your course for the New Year. This is the perfect time to identify your goals and commit to personal growth that will carry you through the New Year and beyond!


All Levels Welcome. Preregistration is strongly suggested.