Betsey Strater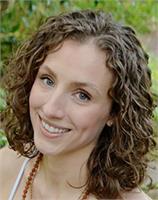 RYT 200
Betsey had picked yoga up and put it back down several times before she was invited to attend the Shakti Yoga Retreat in 2012. From that week on, she was hooked. Betsey found that her mind and body were transformed by the practice of Baptiste Yoga and was empowered by the support of the Shakti community. When she returned, Betsey jumped into the Shakti and Baptiste communities immediately. Betsey has since studied with Baron Baptiste and completed Foundations in Action, Level One, Art of Assisting, and Advanced Art of Assisting. In 2014, Betsey completed her 200 hour Teaching Certification through Shakti as well as the Teacher Mentorship Program. Betsey is also a certified Kid's Yoga teacher.
Betsey teaches and practices yoga to offer the opportunity to be in touch with the beautiful, powerful, and unique energy within us all. Yoga meets you right where you are, in this moment and offers expression, creativity, discipline, presence, connection and stillness. Betsey has found that yoga helps her live more freely and authentically. All that aside, yoga is so much fun! She never misses the opportunity to practice handstand. Betsey creates a space to be challenged by the discipline of the practice but also be light and playful. She is passionate about teaching everybody and every body, supporting them as they discover what is possible through their yoga practice.
Betsey Strater is currently not instructing any classes.