Hannah Losser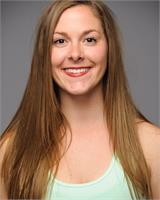 RYT 200
Hannah Losser is originally from Salt Lake City, Utah. Growing up in the mountains, she developed a deep connection and love for the natural world. Hannah earned a biology degree at Westminster College in Salt Lake City. In addition to her science background, she also trained as a modern dancer for many years. She stumbled upon her yoga practice in the same way that many former dancers do: after a series of injuries. Giving up her dreams of a dance career was initially heartbreaking, but yoga was the lifeline that helped her reconnect to herself and her passions.
Hannah moved to Seattle, Washington in 2014. She completed her 200 hour Yoga Teacher Training with Lisa Black through Shakti Vinyasa Yoga. She completed additional training through Shakti Vinyasa Yoga's teacher mentorship program in the Spring of 2015. Hannah continues to train with teachers from varying lineages and backgrounds. Her biggest inspirations are not necessarily the most well known teachers, but the people she meets that are bravely showing up as their most vulnerable and authentic selves. She thinks that being able to learn from and with people from all walks of life is the universe's greatest blessing.
To Hannah, yoga is about celebration and gratitude. When life becomes stressful or chaotic,
our mat is a place where we can return to remind ourselves of the simple joys that surround us.
Whether it be relationships, movement, food, the mountains, music or the moon, we have countless things to be grateful for. Hannah challenges her students to harness this gratitude as they find balance and ease on their mats. Her classes are powerful and challenging, yet playful and nurturing. She teaches from the idea that when we show up with an open heart, we discover that the possibilities within us and surrounding us are endless.
Hannah Losser is currently not instructing any classes.