Rachel Burklund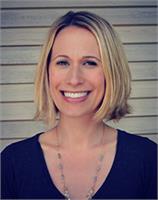 RYT 200
Rachel has taught consciousness meditation to a small group since 2008 and this passion for stillness and inner peace led her to become a yoga teacher. Rachel believes that the way to heal is to go within oneself and yoga and meditation are powerful vehicles for us to connect to our greatest potential. In Rachel's classes you will have the opportunity to grow physically as well as emotionally and spiritually. She has a vision to help people tap into their highest awareness.
Rachel has practiced various styles of yoga since 1999, however in 2014 she came to yoga for a different reason. Yoga was a calling for her to physically heal from an injury and to emotionally heal in a time of extreme challenge. From that point forward yoga took a new direction, it became a way of life. She received her 200-hour Teacher Training certification in December 2015 through Shakti Vinyasa Yoga and in April 2016 she also completed their Teacher Mentorship Program.
Rachel is also a jewelry designer, a mother and she is originally for the Seattle area.
Rachel Burklund instructs the following:
Level 1.5 offers the full Baptiste Power Vinyasa Yoga sequence. This class moves at a slower pace than a Level 2 class, but the pace is steady. The instructors offer the modified variations for all of the postures, and students are invited to work at their own levels. This class is the perfect next step for people who have completed the Intro series or for practitioners new to Baptiste Power Vinyasa Yoga.