Lisa Christian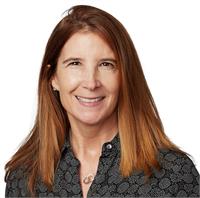 RYT 200
Lisa discovered yoga in the midst of becoming a new mom and managing lower back pain, resulting from life's changes. After several doctor appointments, which resulted in no real understanding about how to address the pain source but, only the symptoms with medication, Lisa decided to find another way. It started with several sessions of introductory classes and soon she had enrolled in a 200 hour Viniyoga teacher training program.
Over sixteen years later, Lisa has three different 200 hour teaching certifications, and additional training for supporting prenatal, postnatal, therapeutic injury recovery, and meditation practices. Her most recent training was the completion of the Shakti Teacher Training and Teacher Mentorship Programs. Lisa's approach to teaching comes from a place of deep connection to the yoga traditions and understanding how to meet students where they are, respecting that each person's journey with yoga is unique. When students first crack the door open to try yoga, many other doors open to personal exploration and growth. A great teacher can guide and support a student on this journey, helping to both challenge and offer a compassionate understanding for the work that can be transformational.
Lisa Christian is currently not instructing any classes.