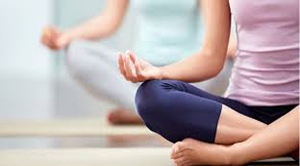 If you've just completed our Intro Series and are ready to take the next step, here it is!
All of our recent
Intro Series
graduates are encouraged to join this exciting
8 week program
following their Intro Series.
8 Weeks to Inspiration
offers 2 months of unlimited yoga to support you in building your strength and growing your vinyasa practice.
Program participants are encouraged to attend class a minimum of 3 times each week throughout the program.
Zak
,
Chelle
and
Nicole
suggest repeating Intro at least once and adding in an additional third class throughout the week to start. Try a Level 1, Level 1.5 or All Levels. As your strength and confidence builds, increase to 4 classes a week! Students are encouraged to track their class attendance on a chart in the studio to mark their progress and grow community within their group!
Program Cost:
$99/mon for 2 months. That's only $10 more than Intro and you receive unlimited classes each month!